All puppies now sold.
Ravi del Lupo Nero (Germany) x Ysis vom Rosseleck (Import Germany)
*Puppies born: 28th March 2019* Contact: edmond@castlehill-kennels.com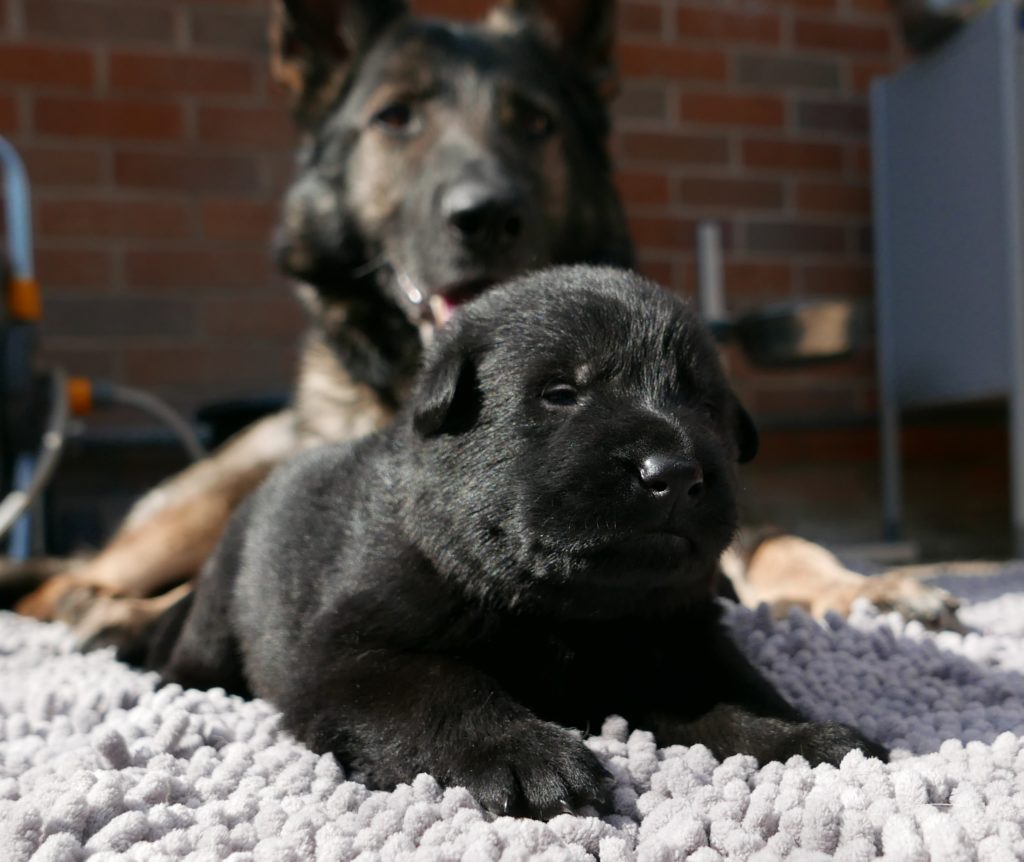 100% German Line German Shepherd Dogs
Our female's accomplishments: – UK National Champion (2015) FCI IPO GSDL – Team GB Competitor (2 x World Championships, WUSV and FCI) – BSP German National Competitor (Qualified 2 x 2016 & 2017) – UK National Competitor (x 3) – FH2 Tracking Trial (100 points) – Highest trial score: 96-99-94
A very exciting pairing with our female Ysis. Ysis is arguably one of the most qualified female German Shepherds in the UK. Having raised her from a puppy and competed in both England and Germany, (qualified 2 x BSP German Nationals) and internationally (2 x World Championships for Great Britain).
Excellent health (British Veterinary Association) and vibrant and healthy at the age of 6+ years. She has already had a litter in Germany where all puppies have been x-rayed with perfect health. Most of all, she is part of our family and living as a wonderful pet enjoying her time on walks.
Ravi del Lupo Nero is a young dog, just 3 years old and soon to be (I'm sure) one of the top competing dogs in Germany. From owners and breeders that are extremely experienced and accomplished – it would be too long to list all their achievements here. The owner of Ravi is a top competing trainer, having previously qualified for Team Germany for WUSV 2015.
Ravi is from terrific family lines, and having seen Ravi's grandmother (Nell) – knowing the mother line is strong and healthy working lines from both sides, puts a lot of faith in this breeding. There is no line-breeding in 5 generations. 5-6 line bred to Yoschy von der Döllenwiese
Ysis is of wonderful social and friendly temperament, and at the same time excellent natural guard instincts. These puppies will be suitable for any purpose, and we will look for, beyond everything else, loving homes.
For bookings or viewings, contact: edmond@castlehill-kennels.com
More information can be found on the relevant links (click on the dog's name).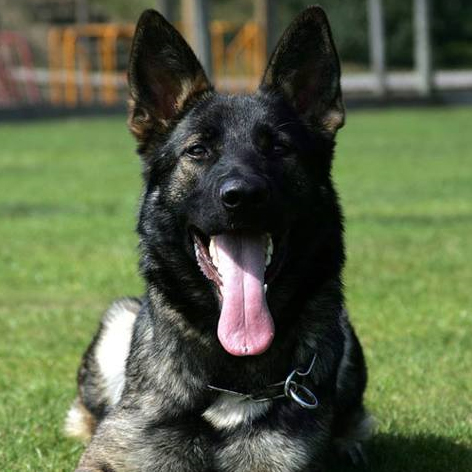 The Dogs
Sire: Ravi del Lupo Nero IPO1, Korung (Breed survey in Germany) – eligible for breeding. HD/ED normal (hips and elbows), DM (N/N) – Degenerative myelopathy, DNA approved, OCD free, SG (Very good) Show grading.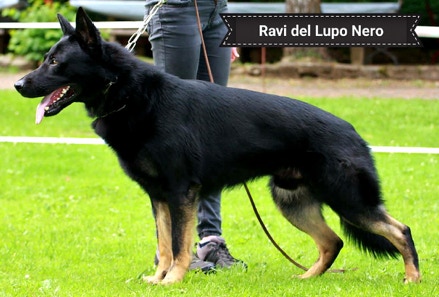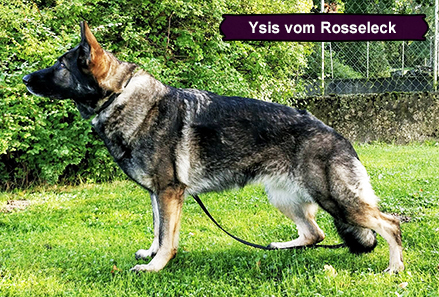 Dam: Ysis vom Rosseleck IPO3/AD (Endurance test)/BH (Temperament test) SG (Very good) Show grading DM (N/N) – Degenerative myelopathy, test by Laboklin. BVA health scores: (1 year) 4:4 Hips, 0:0 elbows. Perfect health! SV health results (4.5 years) HD normal; ED still allowed.
2 x World Championship Competitor (WUSV/FCI) 2015, GB BSP (Bundessiegerprufung) 2016 German National Championships 99-88-81 BSP 2017 (qualified) LG07 2017 93-97-93 FH2 Tracking 100 points
Health tests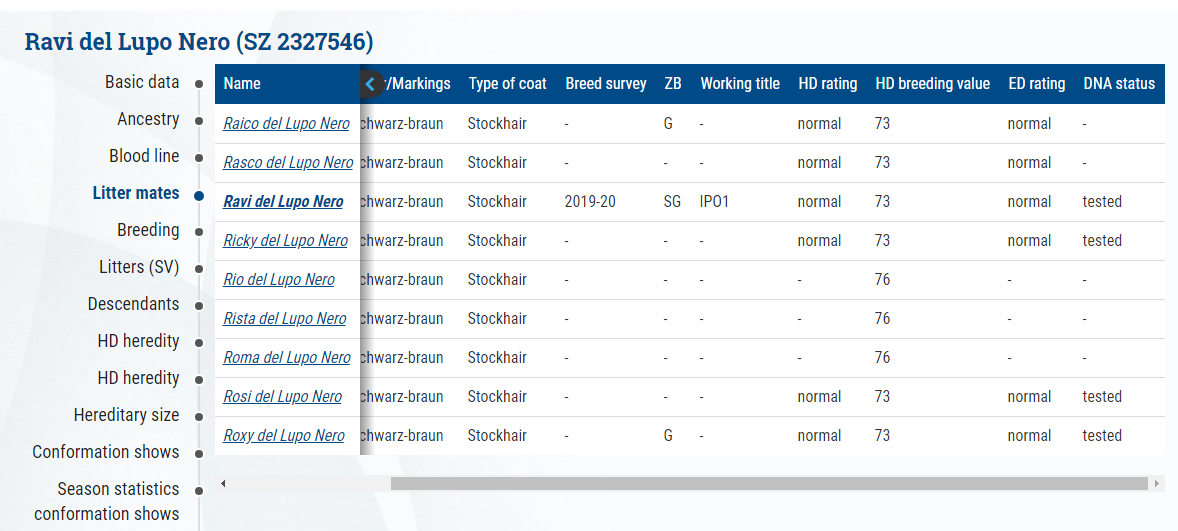 Ravi del Lupo Nero: HD/ED normal (best possible result from SV Germany) 5 other siblings from Ravi; HD/ED normal!
Ysis vom Rosseleck: BVA (British Veterinary Association) Hips: 4:4 (8) Elbows: 0:0 (perfect) [Lower is better] Hips: Ysis = 8 BVA: German Shepherd Breed Mean Score 2012 =18! Median = 11 (2001-2016)
Ysis' siblings – 2 tested: HD/ED normal 3 progeny (Bo, Bella, Brunhilde from Sam x Ysis) already health tested all HD/ED normal .